EdStars
Powered by TAL and Tencent, EdStars is a dedicated platform to provide training, professional services and networking opportunities to support top entrepreneurs in China. EdStars is committed to discovering the dreamers and doers that will bring about the greatest influence on the education industry.
Our Mission
Empower the future of education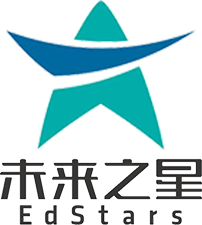 What We Do
Train Educators

EdStars CEO Camps

Promote Cooperation

EdStars CEO Association

Influence Tomorrow's Education

Global Education Summit
Training Educators:
EdStars CEO Camps
With years of experience and expertise in the education industry and online sector, TAL and Tencent have developed the most concrete and pragmatic education + Internet course for entrepreneurs in China. EdStars runs the CEO Entrepreneurship, Quality-Oriented Education, and Education Informatization CEO Camps and regularly invites experts from China's education, internet, investment and technology sectors to share their knowledge and experiences with the CEOs.
4 Years

7 Cohorts of CEOs

2900 Applications Received

100+ Distinguished Speakers

100+ Sharing Session
Past Speakers Include
Education
CHEN Li

Vice President

Beijing Normal University

CHEN Li

Beijing Normal University, a key university under the administration of the Ministry of Education, is a renowned institution of higher education known for teacher education, education science and basic learning in both the arts and the sciences.

Kevin Ma

Chairman and CEO

ATA

Kevin Ma

ATA is a leading provider of advanced testing technologies and testing-related services in China with over 3,000 authorized test centers in 31 provinces, autonomous regions, municipalities and special administrative regions across China, as well as European and American countries.

Michael Yu

Founder and Chairman

New Oriental Education and Technology Group

Michael Yu

New Oriental is the most recognized brand in Chinese private education. As the largest provider of private educational services in China, New Oriental offers education for a lifetime, teaching skills that give students a crucial competitive advantage in the workplace and help improve their quality of life.

Tom Zhang

Chairman and CEO

TAL Education Group

Tom Zhang

Tomorrow Advancing Life (NYSE: XRS) is a leading education and technology enterprise in China, which holds close the core development goals of being technology-driven, talent-centered, and quality-focused. Since its establishment, TAL is committed to integrating technologies and the Internet into education, to deliver a better study experience for children.
Investment
CHANG Bin

Vice President of Strategic Investment

JD.com

CHANG Bin

JD.com is China's largest online retailer and its biggest overall retailer, as well as the country's biggest Internet company by revenue. JD.com sets the standard for online shopping through its commitment to quality, authenticity, and its vast product offering covering everything from fresh food and apparel to electronics and cosmetics. Its unrivalled nationwide fulfillment network provides standard same- and next-day delivery covering a population of more than 1 billion - a level of service and speed that is unmatched globally.

LI Feng

Founder

FREES FUND

LI Feng

By leveraging the cutting-edge technologies and resources, FREES FUND aims at investing in great startups and helping them grow into great enterprises that are valuable to our society. FREES FUND mainly invest in early-stage startups, and hope to become their first-round institutional investor. Its primary areas of interest are broad-sense TMT (Technology, Media, Telecom), B2B and deep technology.

LIU Wei

CEO, Baidu Ventures

Vice President, Baidu, Inc.

LIU Wei

As an independent investment fund, the BV team focuses on AI and data enabled companies, as well as broadly transformative and disruptive ideas. We invest in Seed stage, Series A, and Series B companies, primarily in China & the United States.

David Wei

Chairman and Founding Partner

Vision Knight Capital

David Wei

Vision Knight Capital (China) Fund, jointly founded by Mr. David Wei and Dr. Daming Zhu in 2011, is a private equity fund focusing on investments in internet, new channel, consumer brand empowered by internet, and B2B platform/services/products empowered by internet sectors in China. 
Internet
Simon Fang

Founder and CEO

Snowball Finance

Simon Fang

Snowball (in Chinese: 雪球; XueQiu), a social network and information portal for investors in China, has secured a US$40 million series C round of funding led by Renren (NYSE:RENN) with participation from Sequoia China and Morningside. Xueqiu is now one of the most popular financial social networks among Chinese investors in China.

LUO Zhenyu

Founder and CEO

Luogic Knowledge Group

LUO Zhenyu

Luogic Knowledge Group consists of a WeChat public account, a popular knowledge-sharing video talk show called "Logical Thinking," and the mobile learning app, iGet.

Dowson Tang

Senior Executive Vice President

Tencent

Dowson Tang

Founded in November, 1998, Tencent is a leading provider of Internet value added services in China. Since its establishment, Tencent has maintained steady growth under its user-oriented operating strategies. On June 16, 2004, Tencent Holdings Limited (SEHK 700) went public on the main board of the Hong Kong Stock Exchange.

Allen Wang

Founder and CEO

Babytree

Allen Wang

Allen Wang founded maternal & baby oriented service platform Babytree in 2007. With Pregnancy app, Wetime app and other products and service leading the market, Babytree has become the biggest maternal & baby oriented family portal in China or even the world.
Promoting Cooperation:
EdStars CEO Association
The 230 CEOs currently in the EdStars CEO Association represent the diversity of China's booming education sector. Through the EdStars platform, more than half of our CEOs have entered into some kind of business cooperation with each other, further advancing the industry.
230

CEOs Currently in Network

33%

Companies Completed
Series B Funding

11+

Companies Valued at
$55m+ USD

50%+

EdStars CEOs in Cooperation
with Each Other
Some of our CEOs Include
JI Shisan

Founder

Guokr Interactive Media

JI Shisan

Ji Shisan is the founder of Guokr.com and Zaih.com, and has a PhD in neurobiology. He was elected as a global youth leader of the World Economic Forum in Davos. Ji Shisan has long been committed to using innovative online products to promote the spread of scientific knowledge. He is the recipient of awards and honors in numerous fields, including science communication, education and social innovation. Guokr is the most important science website and online community in the Chinese-speaking world. Ji Shisan also founded Fenda, the most popular paid audio-based knowledge sharing product of 2016.

Cindy Mi

Founder & CEO

VIPKID

Cindy Mi

Cindy Mi, Founder and CEO of VIPKID, Advisory Council Member of the Lead Foundation, MBA from CKGSB. Cindy Mi has close to 20 years of experience in the field of children's English education, and is the first entrepreneur to receive global investment in education from NBA superstar Kobe Bryant. In 2013, she founded VIPKID, which currently is an industry leader and innovator in real-time online English language education for children, serving a community of over 300,000 paying students and over 40,000 teachers in the US and Canada.

Kuaidao Qingyi

Co-Founder

Luogic Knowledge Group

Kuaidao Qingyi

Luogic Knowledge Group is a new media and education technology startup focusing on knowledge service. It used to be famous for its web program, 'Luogic Show'. In May 2016, the company launched a knowledge service mobile application named DeDao. DeDao is one of the most influential knowledge service apps in China. Kuaidao Qingyi currently oversees products and technology for Luogic Knowledge Group and the Dedao app. He has previously served at the China Youth Daily newspaper, the influential social networking site MOP, and Chinese internet company Sohu.

WANG Yi

Co-Founder & CEO

Liulishuo

WANG Yi

In September 2012, Yi Wang founded Liulishuo – now the world's leading AI + Education company – with Ben Hu and Hui Lin. Before founding Liulishuo, Yi was a product manager at Google in Mountain View, California, and product director at AdChina. He received his PhD in Computer Science from Princeton University and his MSE and BSE in Electrical Engineering from Tsinghua University. Yi is a member of China's most prestigious national talent plan – the "Thousand Talents Plan". He is also a Fellow of the China Fellowship Program and a member of the Aspen Global Leadership Network.

LIU Chang

Founder and CEO

17zuoye.com

LIU Chang

LIU Chang is the founder and CEO of 17zuoye.com, China's top online homework platform. The site, whose name means "homework together," serves as a nexus for over 27 million students and their parents and teachers to improve the learning experience. Mr. Liu is also a former senior teacher and executive at New Oriental Education & Technology Group.

LI Xin

Co-Founder and Vice-President

YuanFuDao

LI Xin

LI Xin is co-founder and vice-president of Yuanfudao.Being a leading role in online education, Yuanfudao specialized on high-end online courses and services powered by its own innovative technologies. It obtains a complete product line, including Yuanfudao, Xiaoyuansouti and Yuantiku.

WANG Jianjun

CEO

Makeblock

WANG Jianjun

Jasen Wang (Wang Jianjun), born in 1985, founder & CEO of Makeblock (Makeblock Co., Ltd). Wang is a robotics enthusiast, a product manager, and a hardcore maker, and was once ranked as one of the 30 top entrepreneurs under the age of 30 by Forbes China.

Jack Jiajia Huang

Founder and CEO

51Talk

Jack Jiajia Huang

Jack Jiajia Huang is the founder and CEO of 51Talk, an NYSE listed online education company (NYSE: COE) providing affordable and quality English lessons with overseas foreign teachers. The company was founded in 2011 and has become a leading online English education platform in China. It currently has three brands: 51Talk, representing K-12 one-on-one mass-market English lessons; WuYouYingYu, representing adult one-on-one English lessons; HAWO American Academy, representing K-12 small class offering with North American teachers. Mr. Huang received his Bachelor's Degree in Foreign Languages from Tsinghua University in 2007.

HOU Jianbin

Founder and CEO

Zuoyebang

HOU Jianbin

Before founding Zuoyebang ("homework help" in Chinese), Mr. Hou was a member of Baidu's first product team and the general manager of the Baidu Knowledge business division. Zuoyebang is a learning platform for students to seek answers to study-related questions, watch live classes, and receive one-on-one tutoring. The company has an estimated 300 million active users.

https://www.zybang.com/

WEI Xiaoliang

CEO

SmartStudy

WEI Xiaoliang

Mr. Wei founded SmartStudy in 2013, which focuses on promoting the evolution of education with the application of technology and developing globally competitive talents through education. He has authored guides to the writing sections of many standardized tests for going abroad, is an expert of US undergraduate and graduate school applications, and is an advisor to the US Ivy League Forum. Mr. Wei graduated from the Institute of Systems Engineering at Xi'an Jiaotong University, where he focused on artificial intelligence, machine learning, data mining algorithms, and robotic visual tracking technology.

Jerry Chen

President, Greater China

Age of Learning

Jerry Chen

Mr. Chen co-founded AboveNet Communications in 1996 and also worked as a real estate developer and angel investor in Silicon Valley and China before joining Age of Learning in 2009. The company's flagship brand, ABCmouse.com, is the leading and most comprehensive digital early learning resource for children ages 2-8. Age of Learning has also developed ABCmouse.cn website and App for the Chinese market to teach children English in an engaging and natural way.
http://www.ageoflearning.com/

JI Zhongzhan

CEO

Zhishi Fenzi

JI Zhongzhan

Along with three world-class scientists, Ji Zhongzhan co-founded the science education and media platform "Zhishi Fenzi," which produces professional and high-quality scientific content. The team also launched a product for children—"Captain Science"—which now has more than 1.2 million users. Through Zhishi Fenzi, Mr. Ji hopes to create a platform to share knowledge about mankind, analyze modern ideas, and generate intellectual interest.
Guiding Education:
GES—Global Education Summit
On November 28-29, 2017, the inaugural Global Education Summit (GES) 2017 convened in Beijing, China. Guided by the theme "Global Technology Advancing Education," GES 2017 brought together leading names from around the world to engage in dialogue and together explore the future of education.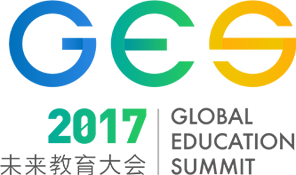 Hosts
China Development Research Foundation

Beijing Normal University

Tencent

GSV

TAL Education Group
Supervised By
Development Research Center of the State Council

Ministry of Education of the People's Republic of China
Academic Partners
Tsinghua University

Arizona State University
9

World-Class
Organizers

52

High Quality
Sessions

126

126 Internationally
Renowned Speakers

500+

High-Profile
Attendees

200+

Media
Reports
2017 Speakers Include
Barack Obama

44th President of the United States

LI Wei

President, Development Research Center of the State Council; Chairman, China Development Research Foundation

DU Zhanyuan

Vice-Minister, Ministry of Education of the People's Republic of China

Charles Chen

Core-Founder, Tencent; Founder of Yidan Prize

Michael M. Crow

President, Arizona State University

Deborah Quazzo

Founder and Managing Partner, GSV Acceleration

Tom Zhang

Founder and CEO, TAL Education Group

Michael Yu

Chairman, New Oriental Education & Technology Group

Jean Liu

President, Didi Chuxing

Kevin H. Johnson

CEO, Udemy

Ben Nelson

Founder, Chairman and CEO, Minerva Project

Chris Whittle

Founder, Whittle School & Studios
For more information on the Summit, visit→ http://www.ges-china.com/en ←Be sure to check back for updates regarding GES 2018!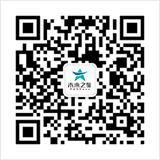 For more information, please email us at edstars@100tal.com or follow us on WeChat (Chinese only).